If you are considering installing rural gates on your rural property, you may want to consider a Solar Automatic Gate solution Automatic Rural Gates Entrances.
The advantage of using a solar automatic gate solution is that you do not need to invest in expensive cabling out to the end of your driveway particularly if your main power source is a long distance from the gate.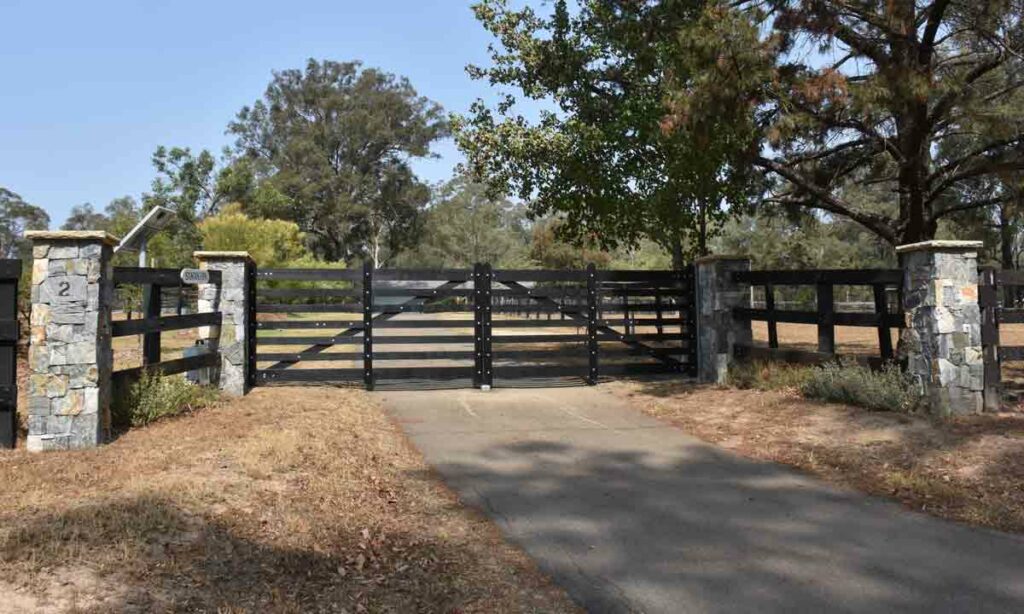 Solar gate openers are convenient in the following circumstances:
Provides safety entering and exiting the property, no need to get out and open gates in the dark or rain
It is not economical to run a high voltage line to your sliding gate motor
3. Your property is in a rural area where no power source exists.
4. You get a lot of sunlight
A removable dual 24v battery backup system is installed and utilized when the solar panel isn't getting enough sun due to weather conditions or winter, it can be removed and plugged into a power point for recharging.
Solar rural gates are normally ideal for light duty usages, such as homes and entrance gates for farms. They are not meant for industrial uses, or gates that require frequent opening and closing.
Buy Solar Automatic Gates Solutions in Hawkesbury
If you are in the Hawkesbury NSW, to ensure that your solar automated gate solution meets your needs, it is best to talk to a professional. A professional will be able to take into consideration the dimensions of your driveway, manufacture any additional parts and install your solar automated gates hassle-free! For more information, check out our automatic rural entrances gallery
If you are looking to buy a solar powered gate in Hawkesbury Area or surrounding suburbs, feel free to contact us!