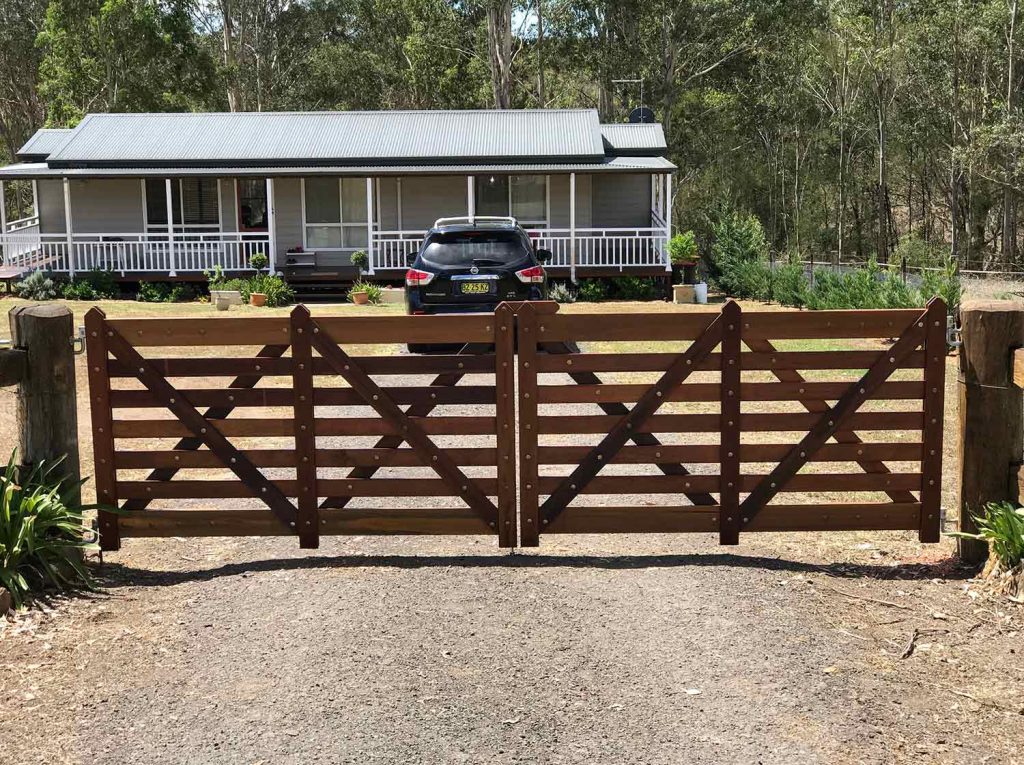 Our Custom designed
rural gates and entrances
completes the rural lifestyle property. Combining the natural beauty of Australian Hardwood timber with functionality.
 All our
gates and entrances
are handmade at our premises, and are custom made to suit your requirements, from a simple farm gate through to a double timber automated entrance we have a solution to suit all rural properties.
Generally, our
rural gates and entrances
are addressed in the overall construction package, so when building your fence normally the entrance would be completed at the same time.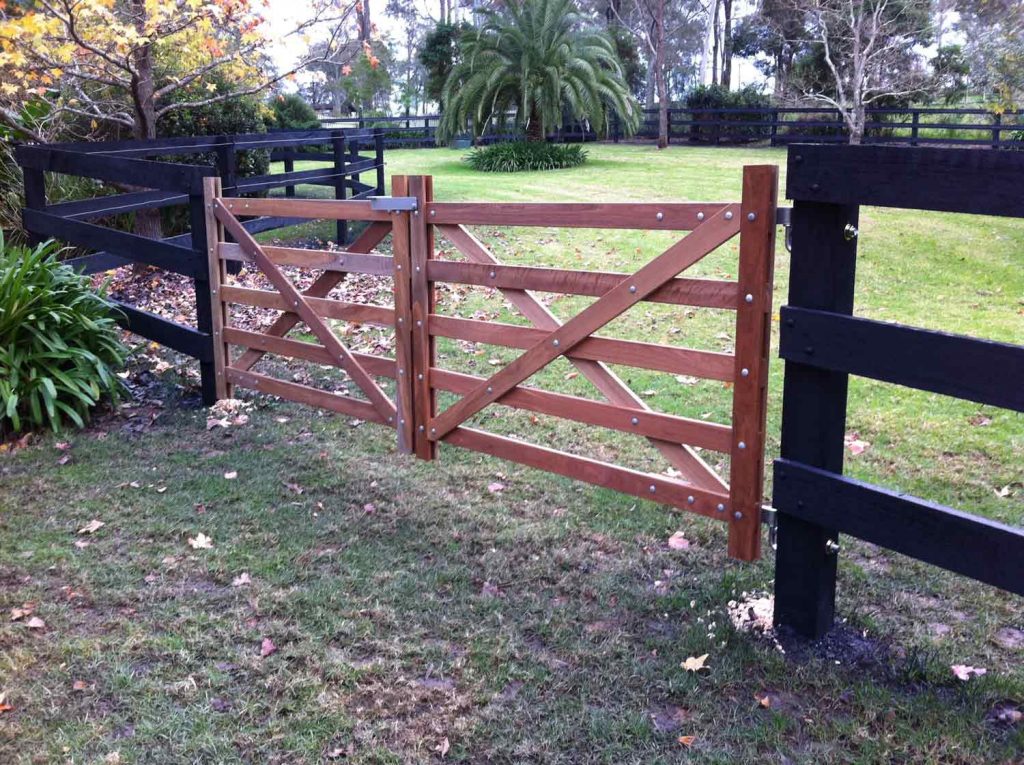 Farm gates

Custom made black powder coated gates

Custom Hardwood Gates

Single leaf and double leaf opening gates.

Solar or Electric Gate Automation

Swing Gates

Cantilever Gates 

Sliding Gates
Evans - Kurrajong NSW
The new owners of this property were keen to make a statement at the front of this property with Post and 3 rail fencing, lovely custom Stockworx hand crafted timber gates, automated of course, along with a separate entry for the shed. The fencing had to be dog safe and provide a secure area at the same time. 
Fortunately, and with the assistance of the vendors, we were able to complete the works prior to the new owners taking possession.
As with many properties, it is important to check the actual survey points for boundary markers. This is somewhat more critical at the end of the cul-de-sac where tangent points are not immediately clear. This brings me to the other important  point, that is checking for underground services, telstra, gas, electricity, water etc etc.  In this case, had we not insisted on a professional third party to investigate the location of such services, the owner may have been liable for significant damage to the same, had we put posts where the owner thought it was safe to do so.
Remember, its far cheaper to locate services prior to the commencement of digging, then when you are digging!
All in all we were able to work the existing piers and infrastructure into place, resulting in a stunning front entrance, gorgeous new entry gates and a secure front yard for the dogs to play!